This upcoming school year presents unprecedented challenges for school leaders. Even as schools across the country open with different models and adhere to a variety of state and local policies and guidelines, the issue of inequity comes to the surface at every turn. Leading intentionally integrated schools, DCSC members have already been deep in thought and practice around how to work towards student equity.
In listening to our members during Annual Member Meetings this summer, four stories from our membership highlighted the specific challenges of this moment. As each of these leaders is dealing with issues of assessment, staffing, and operations, they are also getting to the root of why this work is important — to ensure all students in their school receive fair and equitable access to an excellent education. DCSC members are being resilient, thoughtful, and committed during these times. Read from four of our members on how.
Parent responses to Bricolage's back to school survey generally fell along socioeconomic lines; more affluent families are choosing to keep their children home full time (and are organizing neighborhood-based homeschooling co-ops), and lower income families are choosing to send their children to school. Antigua and her team are worried that they may be "running two schools for two different demographics." They also wonder if there is an opportunity to provide more targeted support to students who need it.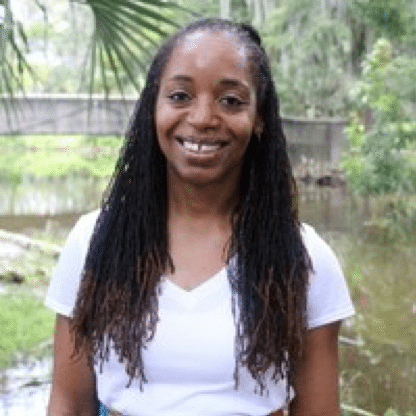 Antigua Wilson, Principal
"The question for us is how do we continue to reap the benefits of our diverse student body and provide more support to students who need it, when students are learning in largely homogenous groups at home?"
Roberto Gutierrez, Executive Director
LEEP, a new member of DCSC, opened last year with grades K-1 and will grow to second grade this coming fall. With the benefit and flexibility of being in their own building, LEEP has made plans for a fully in-person school start – implementing best practices of safety protocols. This decision is supported by the parents of LEEP students, many of whom are considered essential workers. While LEEP used the digital platform Seesaw this past year, to continue distance learning would be challenging since LEEP serves a young student population and some virtual lessons can be developmentally limiting.
"We are so fortunate to have a school staff representative of our community; our teachers are committed and want to come back to teach in their classrooms in the fall. As a Spanish-immersion, dual language school, all of our teachers are bilingual with native level fluency; filling positions can be a challenge in ordinary times. Yet we were not only able to retain staff, we were also able to fill teaching positions for our newest grade. This speaks to the commitment of our staff and leadership and to LEEP's unique model."
One of Odyssey's core values is Social Responsibility. During the racial justice uprisings they began to hear from their students about needing a space to process the events as they had done during previous social movement moments like Ferguson. Odyssey created space for this, communicated with families and focused on relationships. Their families responded saying things like "I feel seen" and "I feel my child will be safe and heard."
Carlos Garcia Saldana, Principal
Rachelle Martinez, Director of Operations

"Relationships have been the guiding principle we're using to think about equity in the transition to remote learning. What is the need we are hearing from our students and families and how do we meet it? Let's be flexible on the computer loan policy and focus–who needs a computer and how do we support that family to use it? How can we adjust roles of TAs to do 1:1 support for students who are struggling in the transition to virtual?"
Jessica Tunney, Executive Director
While students transitioned to distance learning, there have been a number of dedicated staff that have remained at school primarily for food distribution and tech support (in English and Spanish) to help families get online and engaged. All schools in Orange County are opening through distance learning as directed by recent state order, and so TLC is "focusing now on making sure all of our students can get connected and our teachers are prepared with the support they need." TLC is also reaching out to keep families engaged through weekly Coffee with the Principal, on-site support to access local resources, and events such as a virtual talent show to launch the school year.
"It's challenging to think about distance learning when there are so many barriers outside of school that stop children from succeeding. As a school, we need to think about our students without internet access at home, parents that are Spanish speakers, and the particular difficulties families are facing right now with housing, food, and income insecurity. This is the hurdle to think through as we transition to a virtual model and stay committed to supporting our students and community."